Copyright © 2008-2009 INSIDECOMPUTERS.co.uk All Rights Reserved.


Do you offer pickup and delivery?
Yes. We offer free pickup and delivery in a five mile radius from our main contact point. Please call to verify if your location qualifies for free pickup and delivery. 020 8553 2081
What type of warranty do you offer with your systems?
All Insidecomputers branded new systems come with a 1 year limited hardware warranty.
Do you offer on-site service?
Yes. We offer onsite service. Most upgrades, repairs, maintenance, and some troubleshooting can be performed on-site.
What type of support do I receive?
Each system purchased from Insidecomputers.co.uk Services comes with a 1 year limited hardware warranty. Third party software and hardware not installed by Insidecomputers Services is not covered under this contract.
There are many ways to contact us:
Do you give free estimates?
Yes. We will evaluate your requirements and give you a written competitive quote as soon as
What areas do you provide services to?
We provide onsite services inside the M25 London Area.

How do I know that I need a new system?
Most users will purchase a new system when their current system is too old to upgrade or they don't want to spend more money on their current computer. The best reason to purchase a new system is because your current system is inadequate for your needs because it won't run the software you need it to run.
What type of computer do I need?
This depends on what you will be using the computer for most. Some users will purchase a computer strictly to play games on, others will edit videos, and some will just want to surf the web. Depending on your needs, Insidecomputers can build a new system for you at a reasonable cost.
Is it cheaper to upgrade my existing system or buy a new one?
It is usually almost always cheaper to upgrade an existing system instead of purchasing a new one. However, sometimes it may not be cost effective to upgrade because the computer you are upgrading is too old.
What is your return policy on new systems?
Insidecomputers offers a 1 year limited hardware warranty on all computer parts purchased from us. Any hardware problem incurred within this time will be covered by our warranty and a returns RMA procedure is in place to ensure quick repair or replacement of any parts needed.
What types of systems do you offer?
Insidecomputers will work with you to build a system that fits your needs and budget.
What types of components do you use in your systems?
Insidecomputers uses the best components in the industry; Sony, ALTEC LANSING, Microsoft, Intel, Maxtor, Viewsonic, just to name a few. Each component is tested thoroughly to ensure performance and compatibility.

What types of data recovery services do you offer?
Some of the date recovery services we offer are the following:
Inaccessible drives or partitions
Unable to run or load data
What if you can not recover my data?
If we cannot recover your data there is no charge to you.
What are the chances that you will be able to recover my data?
Depending on the severity of the problem, chances of recovering the data vary.
What types of media can you recover data from?
We can recover data from IDE, EIDE, SATA, USB, IEE1394 and SCSI hard drive assemblies.
Will I be able to transfer files from one computer to another in my network?
Yes. By using the built-in functions of Windows or Mac OS, you will be able to share files between computers connected to your network.
Can I share my incoming internet connection with other computers on my network?
Yes. Connecting your incoming internet connection up to a home router, you will be able to access the internet from any computer that is on the network.
Can I share my printer with more than one computer?
Yes. This can be accomplished many different ways. You can share the printer from within windows, purchase a network compatible printer, or purchase a router with a print server.
Is a wireless network safe?
Yes, but the network and the computers that are on the network have to be configured correctly for it to be safe. On the wireless station, WEP (Wireless Encryption Protocol) can be used to encrypt the signal that is being sent and received. On the network computers, passwords and permissions should be setup.
Can you troubleshoot an existing small network?
Yes. We can troubleshoot most home and small business networks even if we did not originally install it.
What equipment do I need?
To answer this questions correctly, we first would need to know what you would like to do on your network. After that, we can put together a list of equipment you will need. Most small networks will just need some sort of a switch or a router, some network cable, and a couple of network cards.
How do I know if I need an upgrade?
Do you find yourself fidgeting while your processor, or one of your peripherals, goes on and on doing something?
Is your computer too under-powered to run the applications you want to run?
Is your hard drive too small to store all your "stuff"?
Do you need to send and receive faxes from your computer and you can't?
Do you want sound you don't have?
Do you want something for your computer you don't have.
If you can answer "no" to ALL these questions then maybe you don't need to Upgrade your computer.
What types of hardware upgrades do you perform?
We offer all types of hardware upgrades from simple video card installations to changing out the motherboard and CPU.

Is it cheaper to repair my computer or buy a new computer?
This really depends on how old your computer is and also what is wrong with your computer. Sometimes it isn't worth spending the money to fix your old computer or is actually cheaper to purchase a new one.
How much will it cost me to repair my computer?
This question depends on what is wrong with the computer. Most repairs cost as low as£25 in labour plus the cost of the replacement part.
What is your warranty policy on your repairs?
We have a 1 year hardware warranty policy on all repairs. We will cover labour and previously replaced parts but not any additional parts that may be necessary to complete the job.
Yes, assuming your location is in LONDON, we are able to service on-site. In some instances, we may need to take your system back to our offices to complete a repair.
What will maintenance do for my computer?
Maintenance will speed up booting and loading times, increase the reliability of the computer, and protect it from harmful static build up that is caused by dust.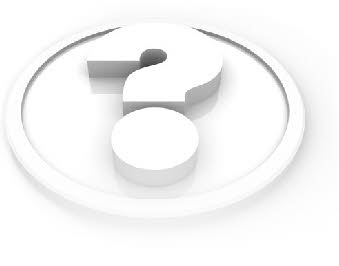 Who will host my website?
Insidecomputers dedicated servers are available for hosting your website.
Will my website have its own domain name (www.yourname.com)?
Yes, you will have your own web address with no subdirectories.
Will you maintain my website for me once you create it?
Yes, we offer affordable update packages for our customers. We will not abandon you after your website is complete!
Can you promote my website for me?
Yes. Insidecomputers will promote your website on the most popular search engines and directories available.
What types of features are available for my website?
Your website will be personalized for you and may include features such as : Calendars, Chat Rooms, Feedback Forms, File Cabinets, Formatted Text Pages, General Contact Information/Directions, Links, List of Items, Membership Pages, Newsletters, Photo Galleries, Sub menus, Survey.